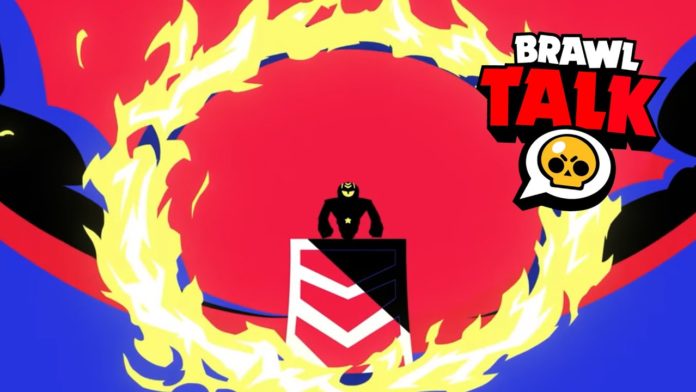 SECRETS about the new BRAWL TALK of MARCH 2021!
Here are some secrets about the new March brawl talk that you surely have not noticed, such as second gadgets, balances and much more.
Bea color remodel

Apparently bea has been redesigned with more saturated colors, which perfectly perfect the basic model of this brawler, are they preparing us for the arrival of Bea Archvillain? This is not the only news for Bea, let's move on to point 2.

Brawler balances

Miraculous Honey , BEA's stellar ability, has undergone a rework, in fact a shield will now appear when Bea has the Super Charge!

That's right Jessie has been debuffed , her health points have dropped from 4480 to 4200, I would say perfect! While Amber suffered a new damage debuff , from 308 to 280.

A BUFF for BO has also been noted , in fact it seems that his damage has increased from 724 to 784.

New gadgets on the way?

From the brawler ban screen of the new league of stars, we can see that two brawlers have the number 2 in the gadget icon, they are Stecca and Spike . But besides the two of them it seems that 2 other new gadgets are coming, as in the Brawl Talk they showed both Bibi and Jacky , so the 2 gadgets for Bibi and Jacky could also arrive!

New facial animation for TICK

Another thing noticed during the brawl talk is the new facial animation for Tick , which can be seen during the explanation of the League of Stars as the trophy path goes by.

Purchase of extra possibilities for the PSG CUP

It is true they have added extra trials for the PSG CUP tournament , so if you lose more than 4 times you can buy two more attempts for 30 gems.

But that's not all, in fact in the Brawl Talk we can see that in a small way, just below the button to buy with the 30 gems, it says: Purchase remaining 3 , so it will be possible to buy up to 3 times, the extra attempts for a total of 90 gems, except if each extra attempt will increase in price but they have not specified so the cost will always be 30 gems.

Stu will not be redeemable for players over 10,000 trophies

It seems that for those who already have more than 10,000 trophies, they will not be able to redeem STU from the trophy path because you will find it directly among your brawlers in possession, so no unlock animation for STU. The same thing happened for EMZ and 8-BIT so it will be 99.9% like this.