UPDATED 09 APRIL, 2021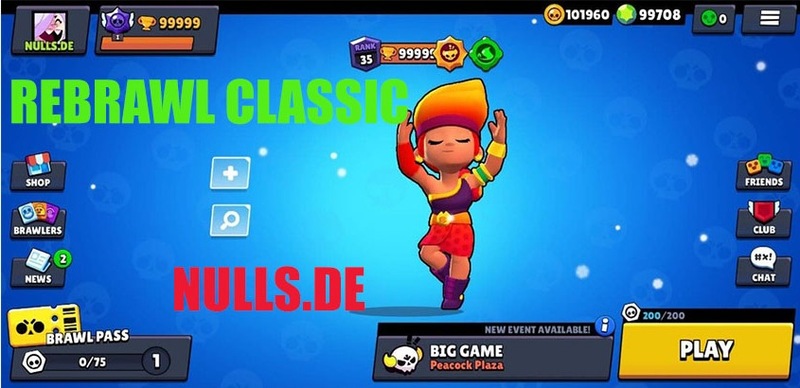 There are no custom Brawlers on this server, only original ones.
New skins available as well as unlimited coins, gems and boxes!
All game maps are available and we have added some custom maps as well.
reBrawl Classic adds some fun little improvements without breaking the original game balance.
reBrawl Classic looks like the original game with minor improvements.
It is a great server for testing existing game content without breaking the original gameplay.
reBrawl Classic offers unlimited resources and boxes, plus all characters and tons of skins!
We've also added a new set of custom cards as a bonus 🎁.
Please note that reBrawl Classic is the only server currently compatible with Apple devices.
Download Brawl Stars REBRAWL CLASSIC VERSION 35.108 FOR ANDROID
Download alpha version of Nulls Brawl 35.108 with RUFFS