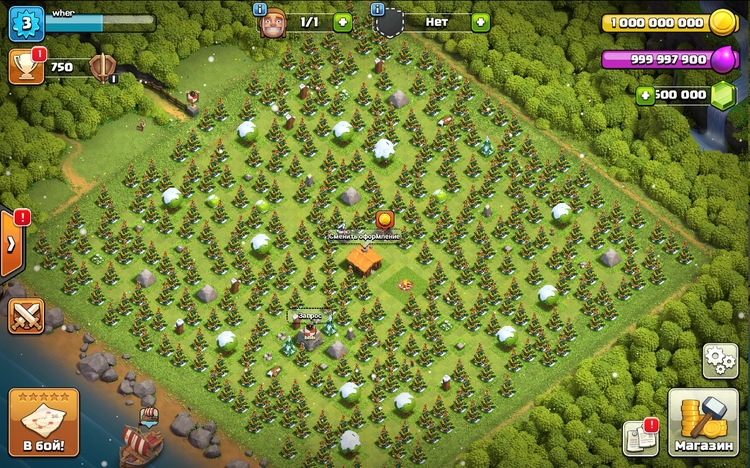 CHANGES NULLS CLASH 13.675.6
Firstly, according to the old tradition, we added the appearance of Christmas trees, but with some changes: now there are 7 different types of them, they are an obstacle, and they will not disappear after winter.
Secondly, we have updated the standard village layout to be more relevant.
And, finally, thirdly, we refactored the server code a little again, so if after this update new problems appear, write in the comments.
There are these commands available:
/clean – reset your account (will keep score and clan)
/full – upgrade all buildings, troops and heroes to max level available for your town hall
/th – upgrade town hall to specified level (example: /th 13)
/asp – attack your village
/cct – remove all spells, troops, super troops and siege machines
/g – switch global chat
/status – show server status
Download the Small update of Null's Clash 13.576.7