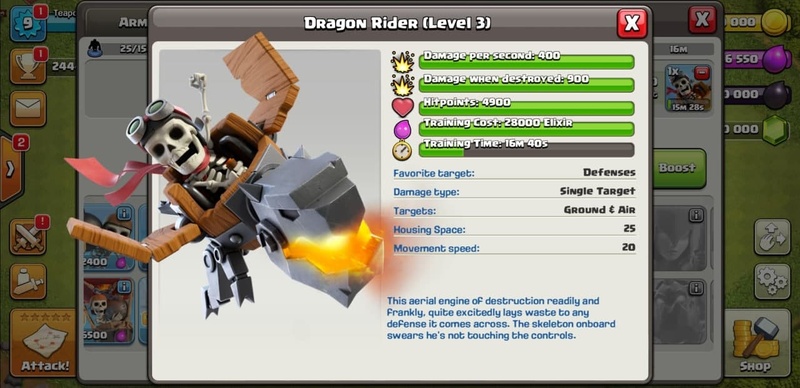 Added: new unit (Dragon rider), new super-unit, new building/troop levels for 14TH and new visual content like skins or sceneries. Besides that there are no important changes.
Take to the skies and demolish enemy defences with a brand-new Air unit: Dragon Rider!
● Is it a Rocket? Is it a Balloon? It is both! Introducing Rocket Balloon, the latest Super Troop!
● New building and troop levels for Town Hall 14, and the highly-anticipated army sharing feature!
Download Null's Clash of Clans 14.93.2