UPD March 14, 2021. NEW version 12.198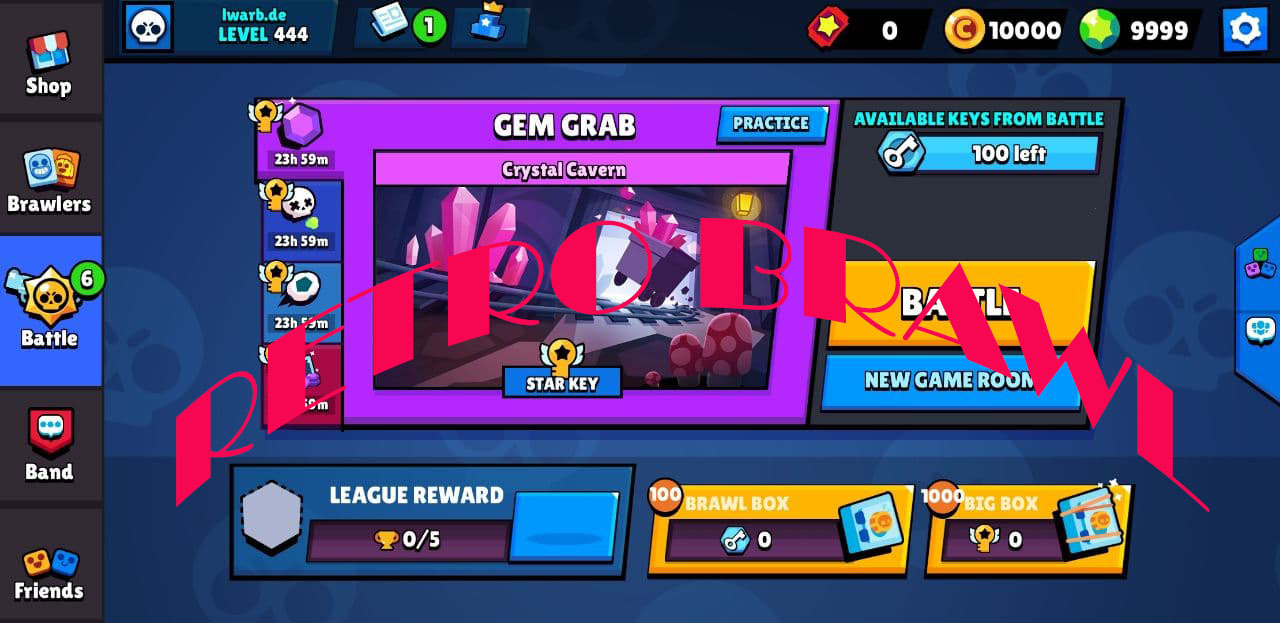 About RETRO BRAWL PRIVATE SERVER BRAWL STARS
The server was first launched on January 21, 2021.
The server already has:
– Chests
– Clans
– Character leveling
– Games through the "Practice" button
Information on all of the above things:
Chests
With a 5 percent chance, you can drop any character you don't have, points on existing characters, and gold. Passives do not fall. Your loot depends on the level of the chest, the better the chest, the better the loot.
Clans
The clans have a chat and also have commands. It is planned to make available roles, clan management.
Character leveling
Knock pumping points out of chests and earn money to upgrade your characters.
Games
You can play and win. Unfortunately, you are not yet credited with cups, but you can practice until the moment when we do the battles!
DOWNLOAD RETRO BRAWL